IMPORTANT:
Eugene Little League Fundraiser Information
Eugene Little League is proud to team up with the Eugene Emeralds again this year for our only fundraiser of the year. Please see the flyer sent to you for details for the Ems 5pm game on Father's Day, June 17. Please submit all cash and checks to your coach the weekend of June 2-3 so that the League and the Ems can get all teams seated together. Further details on the pre-game team parade on the field will be sent out closer to the event.This fundraiser is crucial to help pay for league essentials and with 50% coming back to the league its a great way to get together with your team at the end of the season while supporting the League as a whole. The player that sells the most tickets will get to throw out the Ceremonial First Pitch before the game!
Link to flyer is available here.

For questions contact: Treasurer@EugeneLittleLeague.com or Peter@Emeraldsbaseball.com
If you did not receive an email with the flyer, please contact the League Information Manager as soon as possible to have one sent to you
Upcoming dates to remember:
*All dates are tentative and are subject to change.
May 12th
- Picture Day @ Shasta
June 17th - Father's Day @ PK Park (Eugene Emeralds)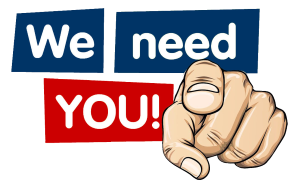 BOARD MEMBERS, COMMITTEE MEMBERS, and VOLUNTEERS NEEDED:
You could be a board member yourself or committee member or simply volunteer your time and skills. Bring your ideas, suggestions, and concerns to our next meeting.
If interested in attending a meeting please contact us for time and place of meeting. We would love to have you!
The following volunteer opportunities are currently available with Eugene Little League:
Equipment & Uniform Committee
Sponsorship/Fundraising Committee
Umpire Committee
Concession Committee
For full descriptions of available positions please contact informationmanager@eugenelittleleague.com
**Please remember that all of our Eugene Little League board members, coaches and umpires are all volunteers. Eugene Little League is a non-profit organization. We are parents and community members who donate a lot of time and hard work outside of our daily jobs and lives to make this league work for the children. We do not have a physical location for an office as do other programs. We work out of our homes, cars, on our phones and computers.
We appreciate your patience with us as there are only a hand full of people volunteering for ELL compared to the hundreds of families registering. We love serving the families in this community and want to keep this League going strong. **